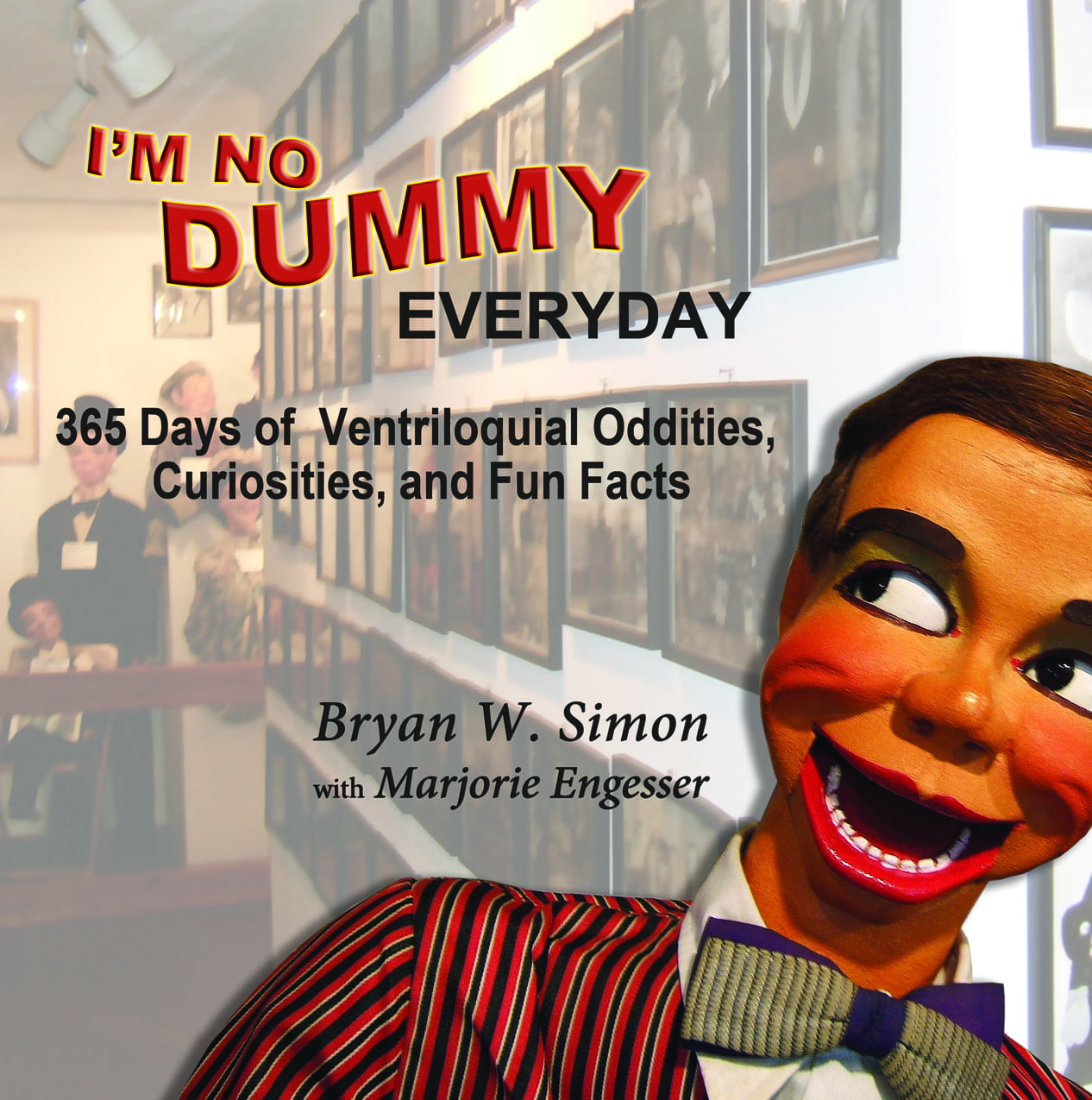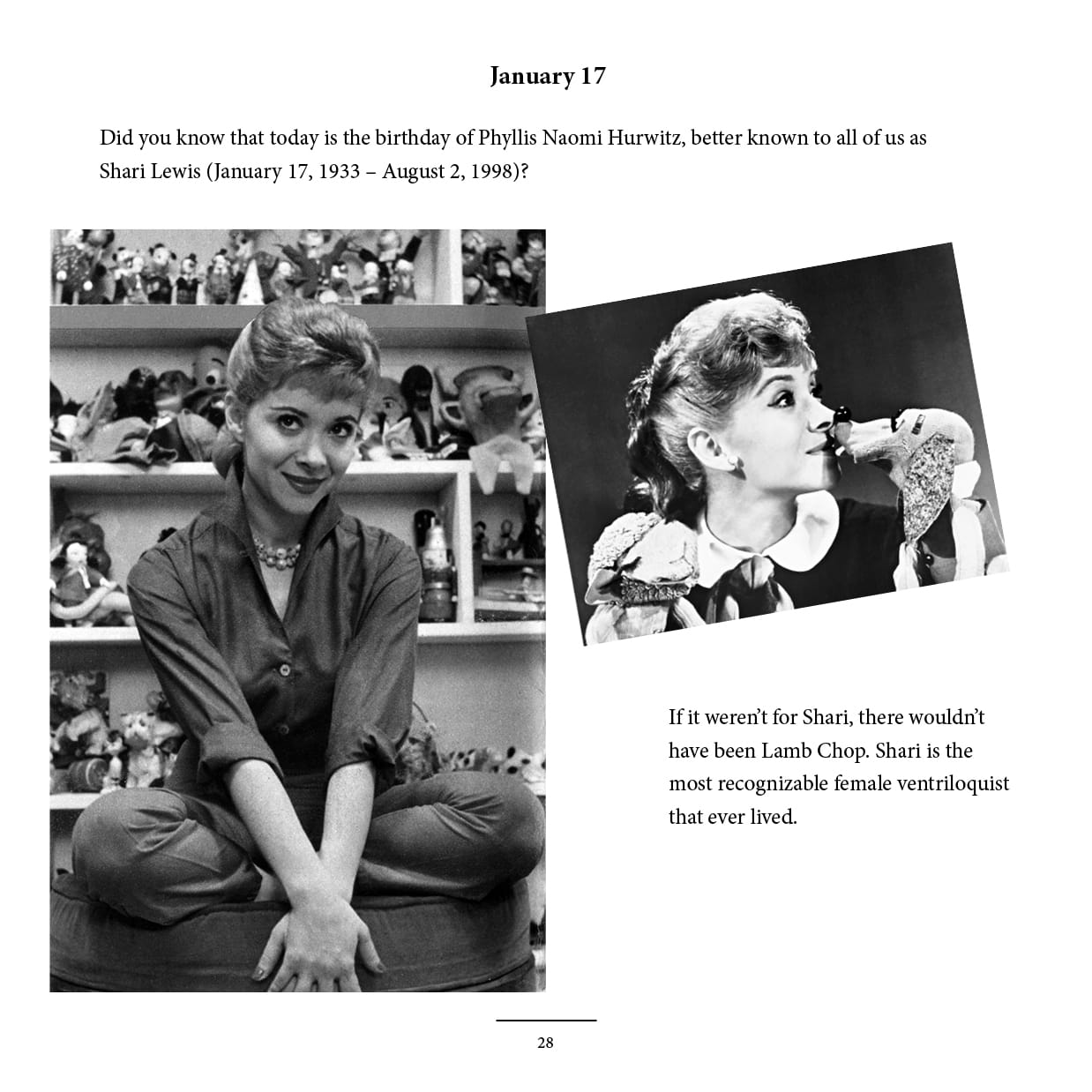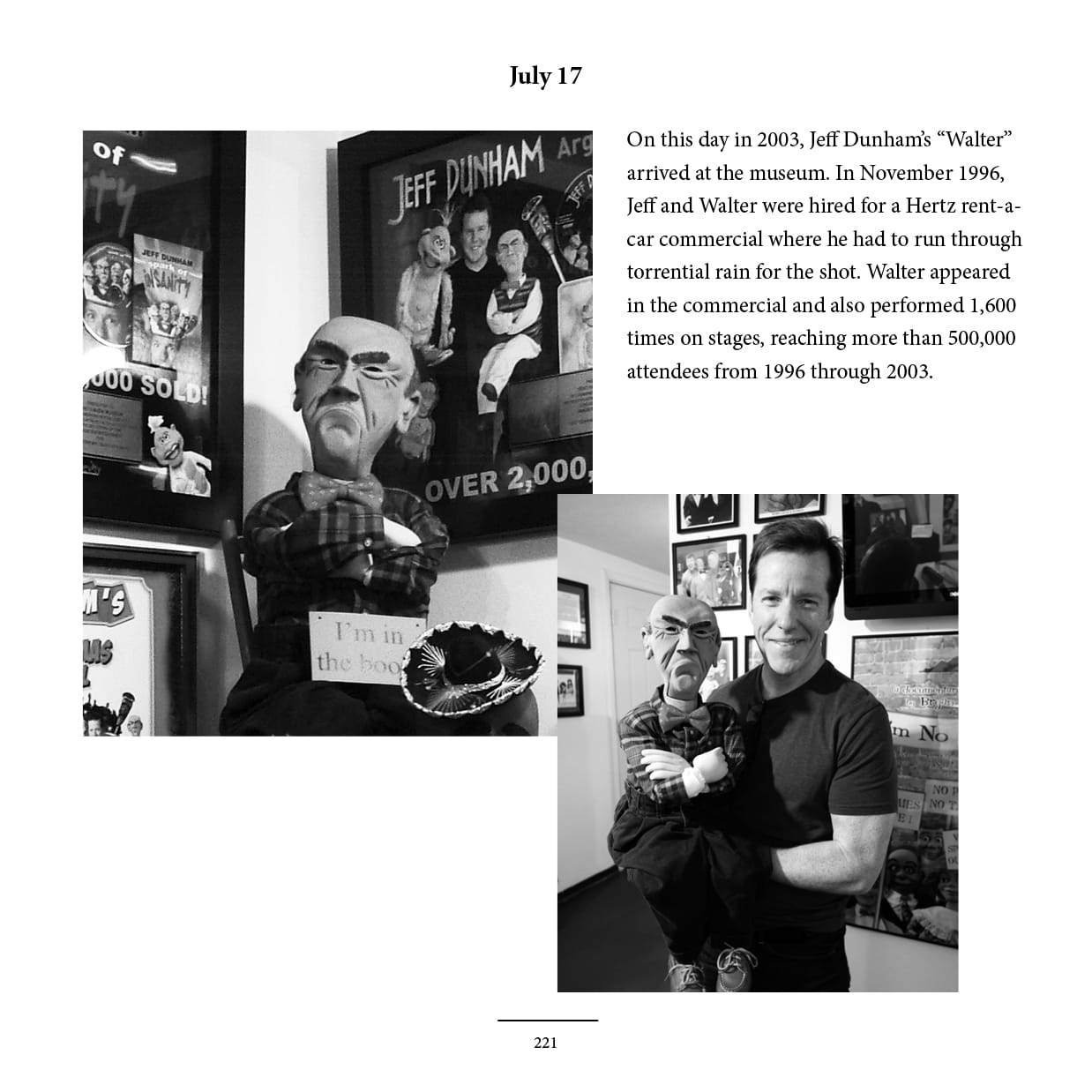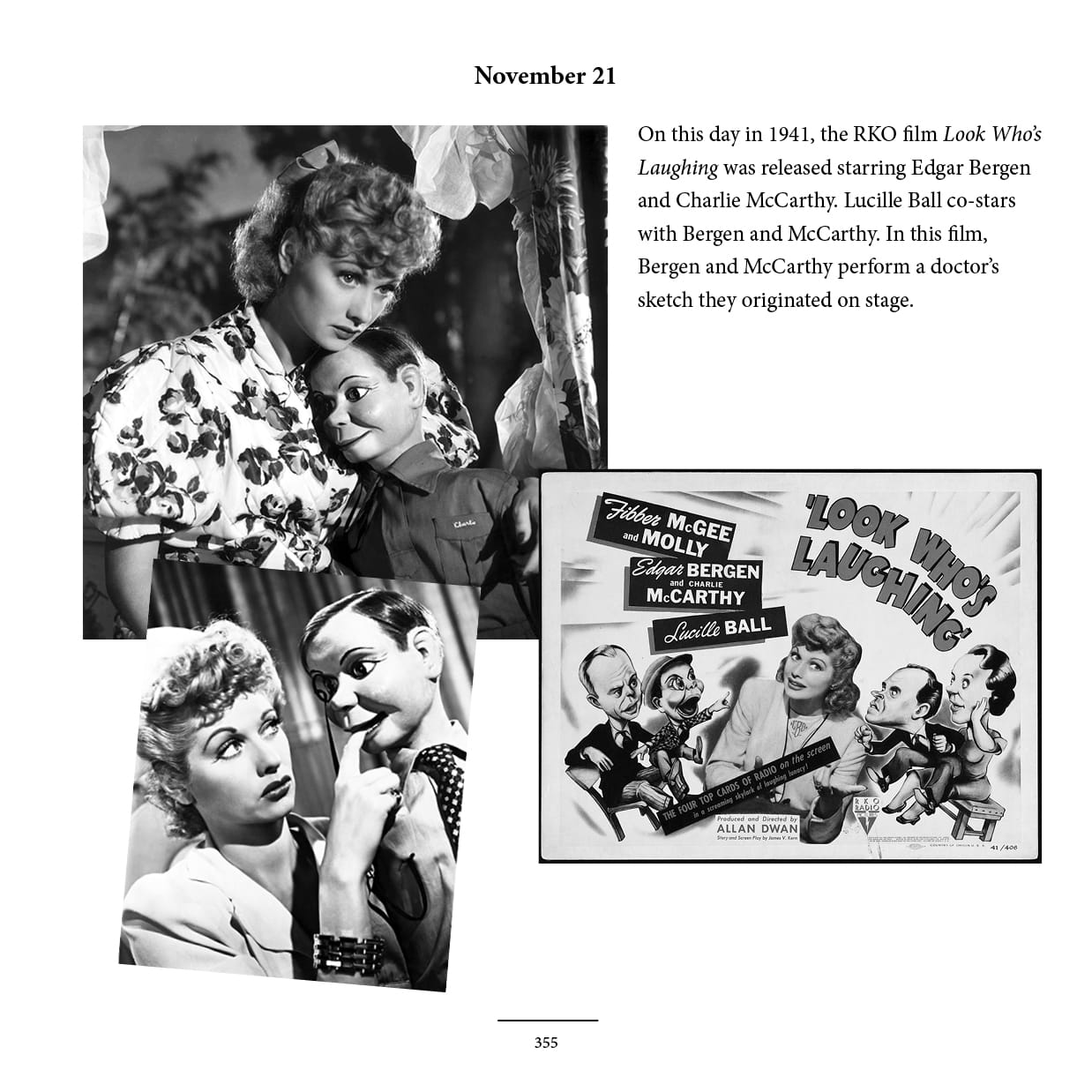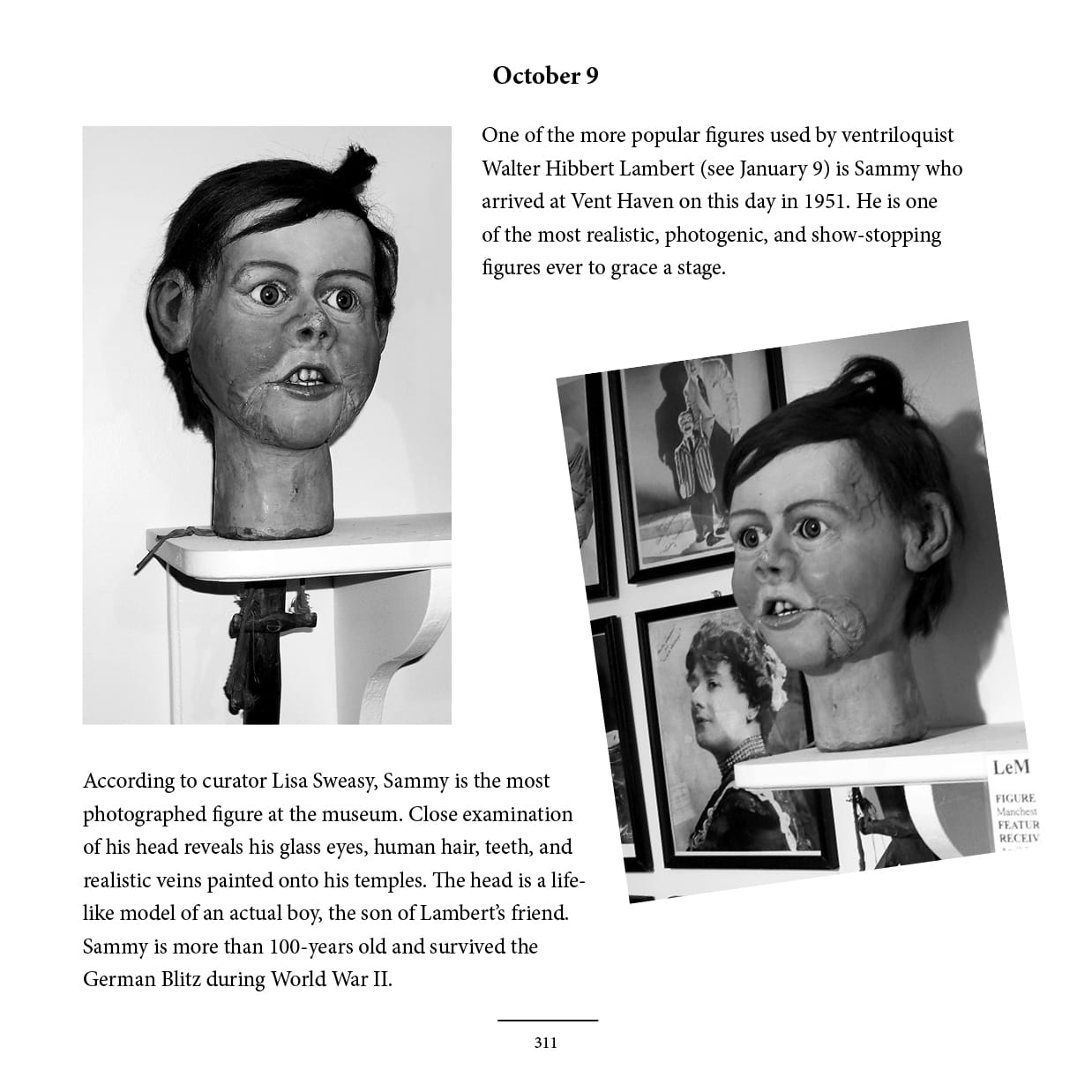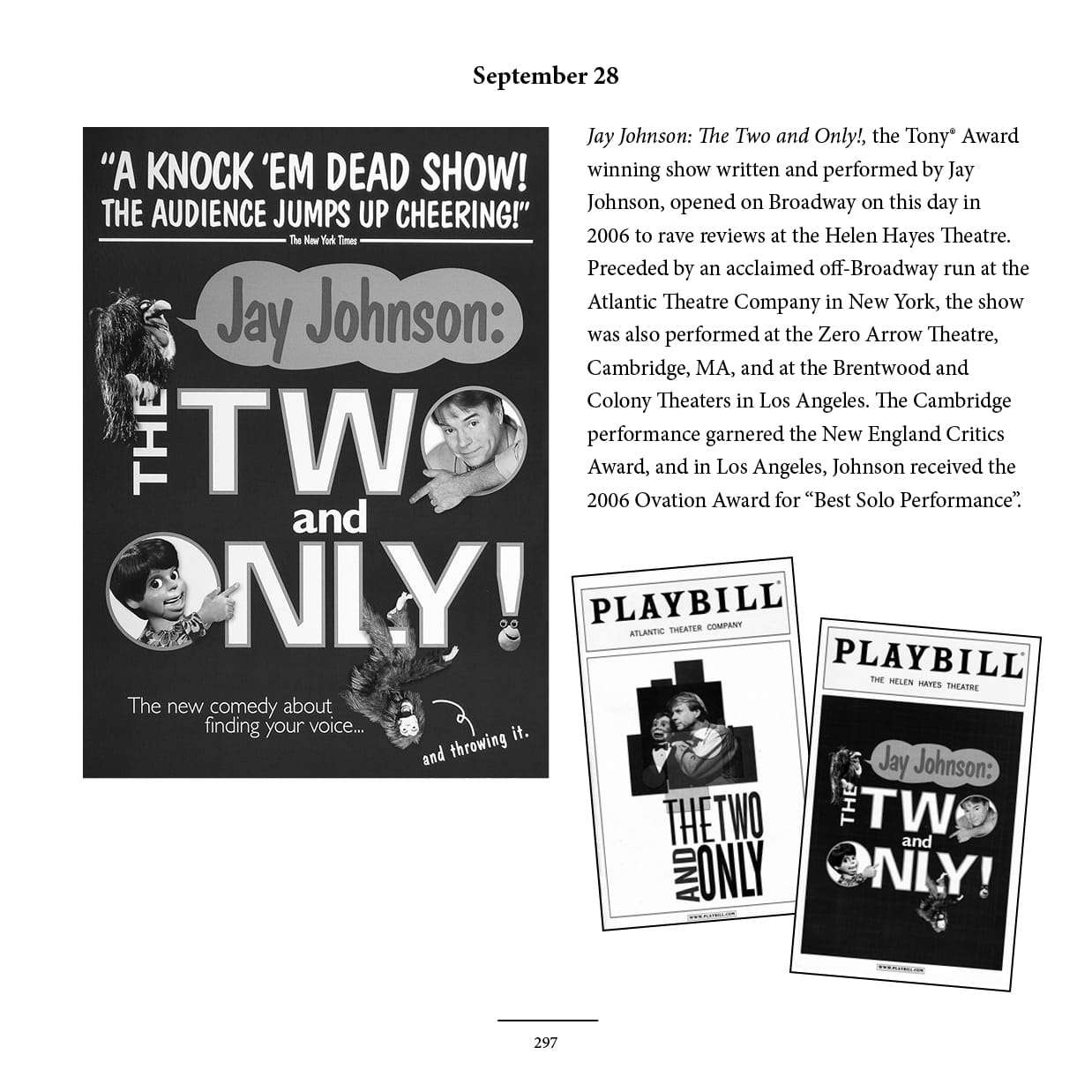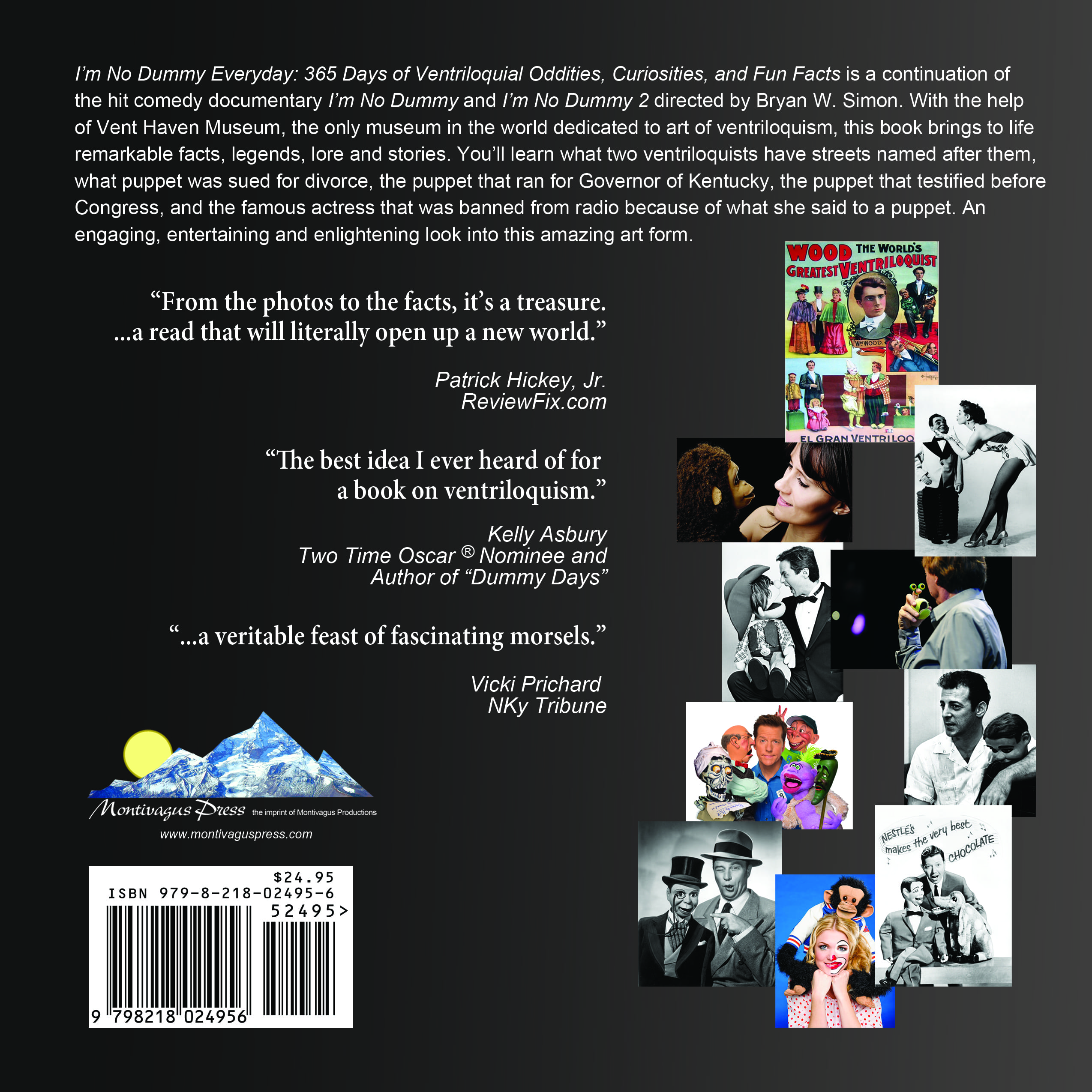 I'm No Dummy
Everyday
365 Days of Ventriloquial Oddities, Curiosities, and Fun Facts
I'm No Dummy Everyday is a continuation of the hit comedy documentary I'm No Dummy directed by Bryan W. Simon. With the help of Vent Haven Museum, the only museum in the world dedicated to art of ventriloquism, this book brings to life remarkable facts, legends, lore and stories.
You'll find out…
What puppet was sued for divorce
What puppet ran for Governor of Kentucky
What puppet testified before Congress
Which famous actress was banned from radio
because of what she said to a puppet
And so much more!
An engaging, entertaining and enlightening look into this amazing art form.
406 pages, 390 entries, and over 950 images
All Profits Go to Vent Haven Museum
"If you're like me, ventriloquism is an art that you love and appreciate. For that reason, this book is a special keepsake. I couldn't help myself and finished it in record time. From the photos to the facts, it's a treasure.
If you're interested in learning more about this wonderful craft as well, it's a read that will literally open up a new world."
Patrick Hickey, Jr. - ReviewFix.com
"My review of Bryan W. Simon's documentary I'm No Dummy back in 2010 was one of my first ventriloquism posts… Simon's terrific new book I'm No Dummy Everyday is everything else you wanna know and love about the windiest art form! Basically, it's lots of short, well-written essays based around dates…"
Travis S.D. - Travelanche